We're pleased to announce that AnyList is now available for the Apple Watch.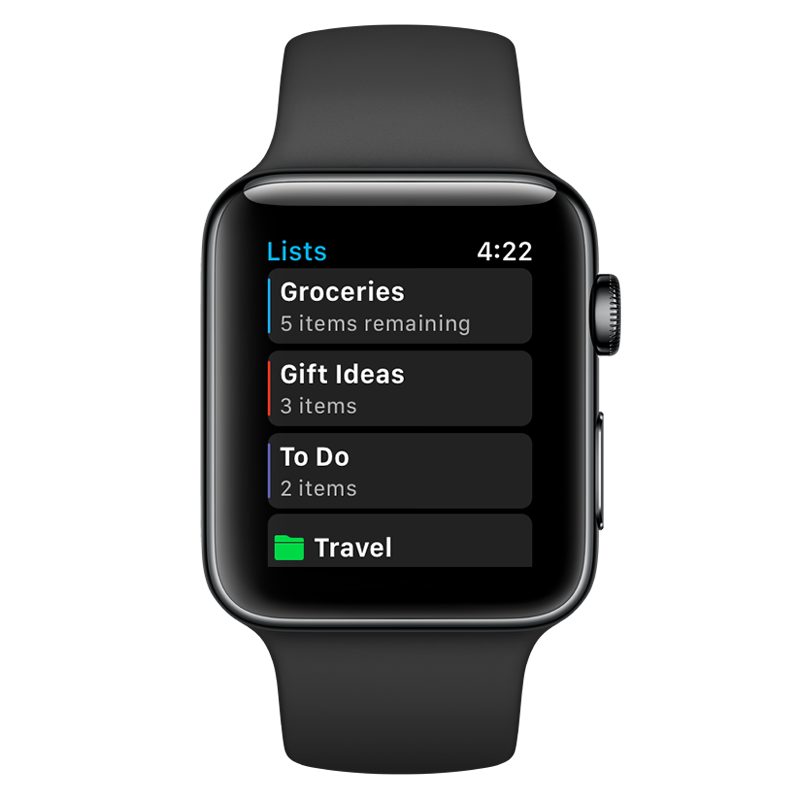 With AnyList for Apple Watch, you can quickly view your lists right on your wrist.
And now you can do your shopping at the store without ever taking your phone out of your pocket or purse.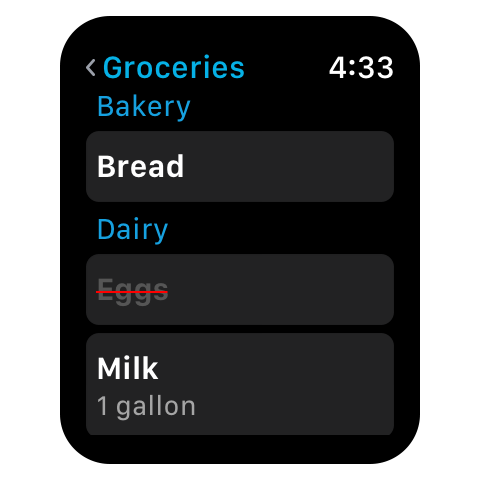 Just tap an item on your watch to cross it off. Crossed off items will remain visible until you drop your wrist. When you raise your wrist again, the crossed off items will be hidden so you can focus on the items remaining in your list.
And of course, changes you make on your watch are automatically synced to your phone and other devices (and vice versa).
If you want quick access to your lists, you can add the AnyList complication to your watch face so that your lists are always just a tap away.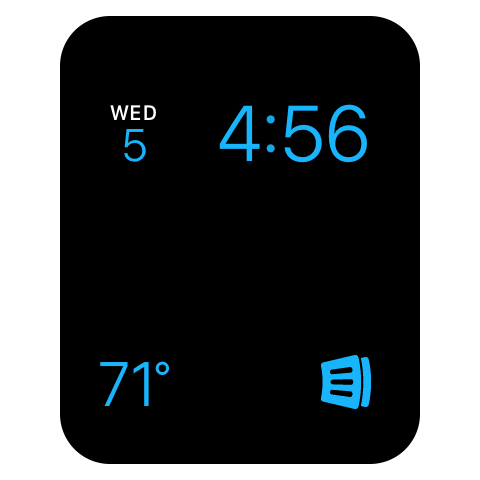 AnyList for Apple Watch requires an AnyList Complete subscription.
Technical Details
AnyList for Apple Watch runs natively on the watch and has its own independent copy of your lists. This means, you can view your lists and cross off items on your watch, even when your phone isn't nearby.
If you're using the app when your watch and phone are connected, changes made on one device will automatically sync in the background to the other device. On the other hand, if your watch and phone are out of range, changes will sync the next time they are connected.
AnyList for Apple Watch requires watchOS 3 as Apple made a number of changes in watchOS 3 that greatly improve the experience of using third party apps.
One major improvement is that recently used apps are kept in memory and launch almost instantly. The best way to ensure an app will launch quickly is to keep it in the Dock or add its complication to the watch face.
Another important change in watchOS 3 is that by default the last used app stays open for about 8 minutes after lowering your wrist. In previous versions of watchOS, by default the watch would immediately return to the watch face when lowering your wrist, which would have meant needing to constantly re-launch AnyList while shopping at the store.
watchOS 3 also improved support for background tasks. This means as you make changes to lists on one device, those changes can sync over to your other device in the background so your lists will already be up to date the next time you launch the app on that device.
Getting Started
AnyList for Apple Watch is included in the AnyList v5.5 iOS app update. Download it now on the App Store, and let us know what you think!
---
Want to be informed when a new post is available? Sign up to be notified via email. Infrequent updates, no spam: