We're excited to announce that AnyList is now available for Android, at long last. We've released a public beta on Google Play. Now you can share lists and stay in sync with family and friends who are using Android phones as well as iOS devices.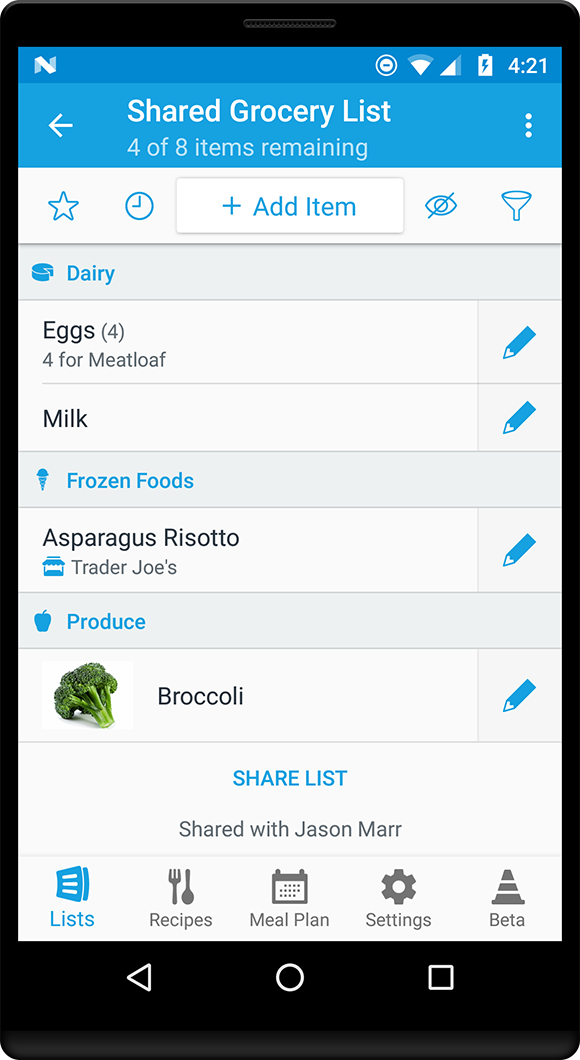 As a beta, AnyList for Android is a work in progress. While most of the core functionality of AnyList is available, there are still some features that we are working on. To see the current status of each feature, check our status page for AnyList for Android.
If you have any questions or feedback, please let us know. We are eager to hear your thoughts on AnyList for Android as we continue our development efforts.
---
Want to be informed when a new post is available? Sign up to be notified via email. Infrequent updates, no spam: