We're pleased to announce that AnyList for Android is now out of beta and available to all on Google Play. 🎉 Now you can enjoy the full power of AnyList on both Android and iOS, and you can share and sync across platforms, to keep all of your family & friends on the same page.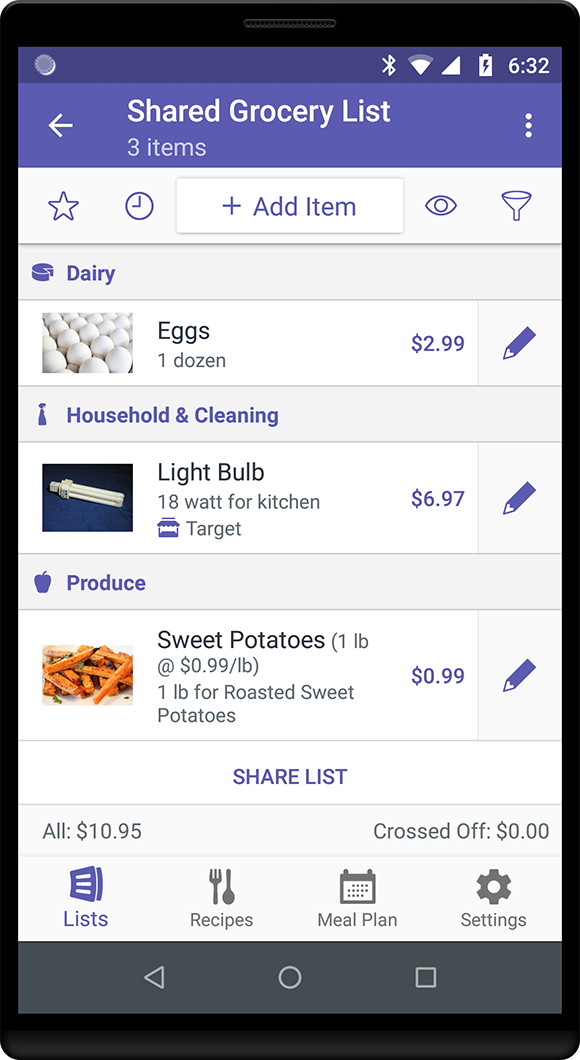 Over the last few months, we've worked to bring our Android app up to the same level as our iOS app. We've added List Themes, Item Prices, Web Photo Search, Location-based Reminders, and much more. So no matter your mobile platform of choice, you can enjoy the same great AnyList experience.
Since our app is brand new on Google Play, we're starting from square one. If you enjoy AnyList and you'd be willing to leave a review or rating on Google Play for us, we'd greatly appreciate it. 😀
We're excited to finally be available on Android, and we'd love to hear your thoughts on the app. If you have any questions or feedback, please let us know.
---
Want to be informed when a new post is available? Sign up to be notified via email. Infrequent updates, no spam: